About company
"RetailLux" is a large private Russian company providing professional merchandising, outsourcing/outstaffing, audit and BTL services. The company was founded in 2008 and currently provides all range of services within these areas of activity. Today "RetailLux" is a fast-growing enterprise with a firm position on the market and vast client portfolio.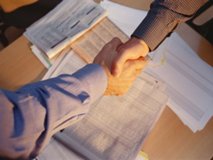 Today "RetailLux" is represented in more than 70 cities of Russian Federation and employs around 3 500 people all around the country. The company covers not only million-plus cities but also a variety of fast-growing cities. "RetailLux" specialists work in over 4 000 points of sale (POS) of the largest retail chains (Auchan, Metro, Real, X5 Retail Group, Sedmoy Continent, Lenta, M.Video, Eldorado, Media Markt, Tvoy Dom, Globus Gourmet, Billa etc.). For the past 2 years the company has significantly widened its range of activities, optimized its structure, strengthened its business networks and increased its visibility not merely on federal, but also on regional level. Our clientele comprises both Russian and foreign companies representing various business areas.
The company proudly employs highly qualified specialists with rich professional experience. These are responsible, results-oriented and proven professionals. "RetailLux" recruiting approach is to give priority exclusively to Russian citizens with professional experience and solid background in the field. The Management of the company are highly approved specialists in different spheres with corresponding experience of over 10 years.
"RetailLux" is primarily a client-oriented company focused on individual approach to every single client. "RetailLux" portfolio comprises several hundreds of successfully accomplished projects. Each of them is unique due to the targets set and the tools applied. Company's main principle of business is to develop individual approach to any client irrespective of its size and business field. Thanks to established reputation, staff level of professionalism, positive attitude and audacity we demonstrate all comparative advantages of our work despite complexity of projects taken over. Our clients primarily appreciate our focus on positive outcome, accountability, precision, high efficiency and transparency of cooperation scheme. The ultimate goal of our business is always increasing sales of our clients' products.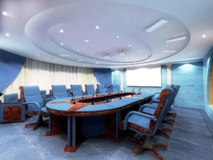 Since 2008, several dozens not only large, but also medium-sized businesses who market a wide variety of finished goods have become our clients. As far as product categories displayed in stores and POS are concerned, we have a rich experience of working with a very great deal of them, including food products, garden fertilizers, pet products, auto goods, home textile, household appliances, household chemicals, baby products, cosmetics and personal care products, clothing and footwear, haberdashery, books, movies, multimedia etc.
We are open and ready for cooperation with all enterprises of business community. Our experience in the retail market suggests that sustainable promotion of products can be coupled with simultaneous cost reduction from 30 up to 50%. Joining our efforts together we can achieve maximum efficiency of your product sales.